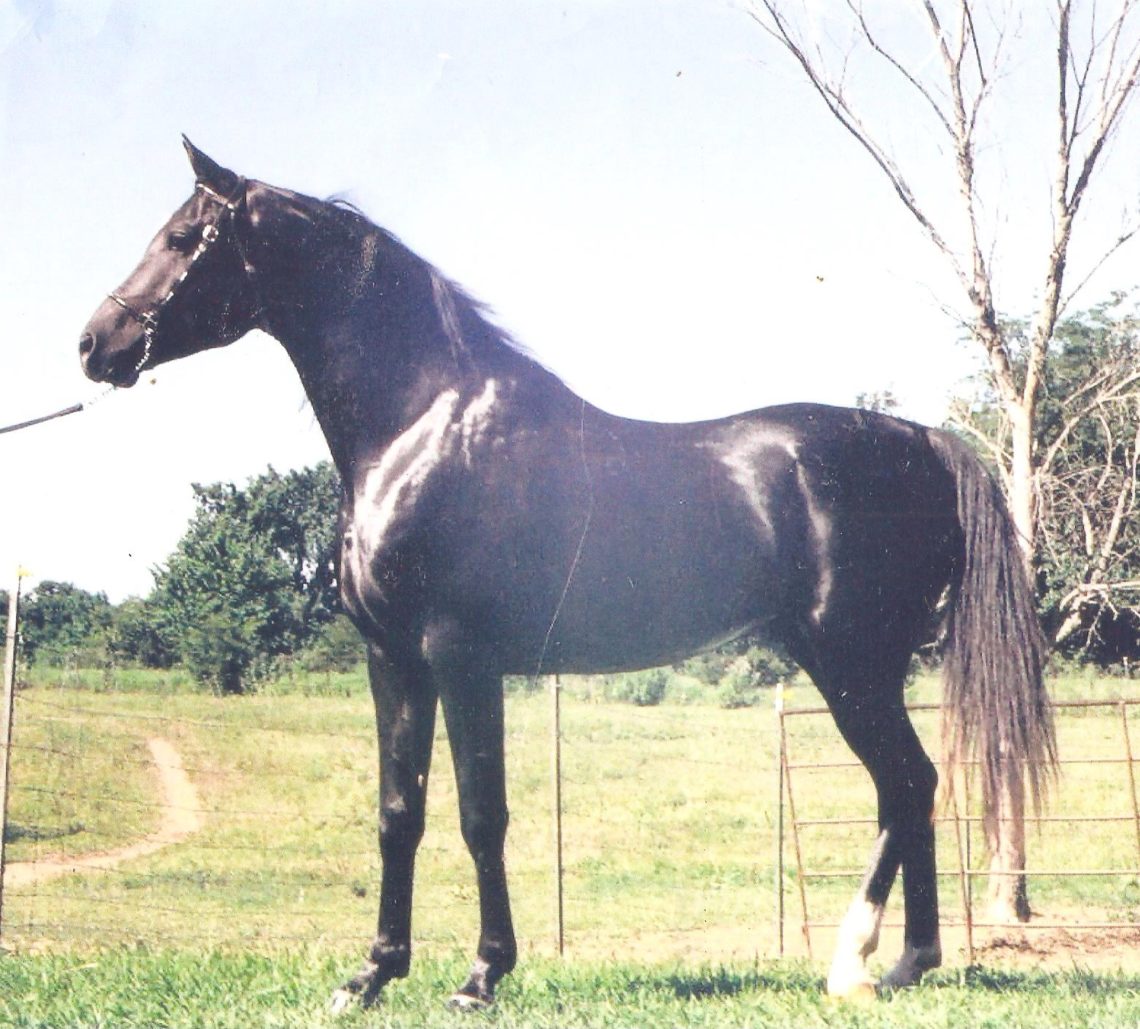 What are Malabar Arabian horses?
January 14, 2020
| | |
| --- | --- |
| | The Malabar Arabian dynasty was founded by Dr. Ruth Schmidt in the 1950's and continually refined for the rest of her life. The Malabar Farm herd became the largest group of linebred prepotent Classic Black Arabian Horses in the world, developed on a genetic basis for over 30 years. |
Dr. Schmidt based her breeding program on:
1. Good legs, good pasterns, good shoulders
2. The Classic Arabian Type — the chiseled head with jibbah, the short back, the natural high tail carriage
3. Size–her mares were 14.3 – 15.2 hands, her stallions 15 – 16.1 hands. She reasoned that men, and most women, today need a larger horse than the 14 – 14.2 hand Arabian of the past
4. Black
5. Intelligence and beautiful disposition. She bred for horses that wanted to "live in your tent", intelligence and disposition being very important, inherited qualities.
Dr. Schmidt strove for Arabians "capable of doing anything a horse can do, limited only by the intelligence of the owner." Dr. Schmidt did not subscribe to the "Egyptian", "Polish", "English", or other so-called Arabian types, believing that the Polish, English, and all other foundation type stock came originally from the Arabian Peninsula and Egypt and were the same as the horses depicted on the walls of the tombs of 3000 years ago.
She believed we did not need to import any more Arabians, but needed to breed our horses with more care, using scientific principles to breed first of all sound horses, Arabian in type, with a little more size–producing Arabians as the saying goes "for all seasons." She used three generations of domestic breeding in developing her linebred, prepotent Classic Black Arabians, concentrating on the early Egyptian Arabians imported by Henry Babson and the foundation stock imported by the Crabbet-Maynesboro-Kellogg breeders. She used no recent imports in her program, preferring to mix and match the foundation lines to develop the ideal type of Arabian for today's purposes.
Dr. Schmidt succeeded wonderfully in her breeding goals. The Malabar horses are quiet, laid-back family-oriented horses with excellent conformation who remain sound. They are intelligent beautiful movers who epitomize versatility.
Today, Malabar horses and high-percent Malabar horses are being bred and competed by a few dedicated fans around the USA.
You can find 100% Malabar horses at BS Training Stables/Chalice Ranch in California.  You can find high-percent and 100% Malabars at Sorensons Ranch in Wisconsin and high percent Malabars at our farm East West Equestrian Arts in Pennsylvania.
If you want to read a more in-depth article about the development of the Malabar herd and the particular horses involved in the bloodline, please see this excellent article written by Margo Weise:
Malabar Black Arabian Farm – by Margo Weise

The true black Arabian has always been the subject of artists, writers, and dreamers. While being a true creature of magnificent elegance sought after by kings through time, it is also the hardest color to attain. Perhaps, this would be due to the fact that the color is not suitable to withstand the intense desert heat. The color tends to absorb rather than to deflect the heat. Despite this fact, Mohamed Ali, of the Manial Stud in Egypt, put cut outs of black horses in the stalls of pregnant mares in an attempt to persuade them to produce black foals. Of course, this method of black production was unsuccessful.

Very few black Arabs have been recorded through history although in recent years there has been an increase in number. Even with this increase, the ratio of blacks as compared to other colors is still similar in comparison since the other colors have also increased with the popularity of the breed.

Brown is a color often confused with black and frequently also called black. Brown is also an unusual color but found more often than the true black. Browns have brown highlights around the flanks, muzzle, and ears while true blacks have no brown in these areas. This is not to be confused with normal sun fading that often makes the two types similar till closer inspection.

The true black as well as the brown seems to be most conspicuous in certain bloodlines. The Egyptian bloodlines seem to be the most prominent and stable, while the Polish have some, and some have been produced through the Maynesboro horses.

The rapid and steady growth of the black Arabian can be attributed to a new type of pioneer in Arabian breeding, Dr. Ruth M. Schmidt MD of Malabar Farm, Modesto, CA. As a child, she had very little contact with horses but always admired the beautiful true black Arabian. Her first contact with horses actually came through her relationship with her nieces, the daughters of her twin sister. She observed in her professional life that children with active interest in horses very rarely got into trouble. Her search for suitable horses for her nieces led her to the Arabian breed. Her first acquisition was a pinto mare obtained through one of her patients. When talk turned to breeding the mare, she visited the Arabian Farm of Jimmy Wrench who owned the stallion chestnut Fay-Aarouf 3387 (Fay-El-Dine 1170 X Aarouf 3387).   Just the sight of this beautiful Arabian stallion won her over to the Arabian breed.

After many trips back to the farm, she eventually purchased the stallion Fay-Aarouf and another young chestnut stallion Raffar 6603 (Rallaf 2366 X Raihaba 1473). Dr. Schmidt had little knowledge in handling stallions and felt it best to have the stallions gelded. It was during the surgery that Raffar died.

No more thought was given to purchasing more horses until one Christmas day when she found an emaciated filly in her paddock. This three year old filly was a gift from Jimmy Wrench. Mr. Wrench had sold the filly to another party and the filly had fared badly in the hands of the other party. Mr. Wrench felt bad about the loss of Raffar and thought that Dr. Schmidt would be capable of bringing her back. This chestnut filly was Shahrah 5734 (Rallaf 2366 X Raiba 1187). The attainment of the purebred Shahrah marked the beginning of her real interest in breeding.

In 1956, Zohreh was born (Abu Raseyn X Shahrah). Dr. Schmidt was bitten by the breeding bug but she wished to do something unique and revolutionary. Her old dreams of the black Arabian began to resurface and she became determined to produce not only black but quality black. Dr. Schmidt spent a great deal of time sifting through stud books and using her medical doctor's knowledge in genetics to determine which lines would be the best to produce that elusive black color. Her studies yielded nearly 100% when put into practice. Dr. Schmidt's research found that Shahrah's bloodlines could possibly produce black and for that reason she chose the stud Hallany Mistanny as her next mate. People said that these two would never produce black but they were proved wrong when the black filly Bint Shahrah was born in 1958.

With this filly's birth came the birth of Malabar Farm. Shahrah was rebred to Hallany Mistanny for a second foal, the stud colt Ibn Shahrah. It was through this colt that the Malabar breeding program began to be known.

Ibn Shahrah was bred to the bay mare Star of Aarouf, producing the dark bay mare Jane, sold to the Davidsons of Lodi, CA.

Ibn Shahrah was then bred to his dam in an inbreeding experiment. In 1964, Midnight Star was born and she soon became a permanent member of the Malabar broodmare band.

Dr. Schmidt then purchased the lovely black mare Mona (Fa-Serr X Fa-Abba) for the purpose of providing a quality black mare for Ibn Shahrah. Mona produced the gray mare, Monah, when bred to Seneyn.

Mona was next bred to Ibn Shahrah and in 1966 produced the black mare Elizabeth. Dr. Schmidt had great hopes for the future of Ibn Shahrah and sent him East for training. Unfortunately, Ibn Shahrah died while there. He was given a general anesthetic for the removal of a tumor and never revived. He left behind four foals in the East but only Shahbrouk was black. Of his seven foals, three were black.

During this period of loss and grief following the death of her beloved stallion, Dr. Schmidt sold her lovely black mare Mona. Mona was purchased to be bred to Ibn Shahrah and the memories were just too painful.

Prior to the death of Ibn Shahrah, Dr. Schmidt had been looking for a second black stallion for the purpose of crossing him on Ibn Shahrah's daughters. It was because of this search that she found the old black Sa Zarka in a backyard in Bakersfield. She had heard of him before but had never seen him. She wanted a horse with size, a long neck, good shoulders, good withers, and a park type trot. She heard the old horse had all of these. When she arrived in Bakersfield complete with horse trailer, she found a black 19-year-old skeleton in a small corral with no shelter. Seeing that this old horse did meet her requirements even though he was in a bad way, she offered a portion of the asking price and the owner accepted the dea. "Buddy" was on his way home to his new farm.

He was never a very impressive-looking stallion but became a breeding phenomenon. He consistently outbred himself, producing foals with a uniform, black, classy look. Many came to take a second look at the old stallion. Dr. Schmidt had always had faith in Buddy and his pedigree. He was 3/4 old Egyptian through the stock bred by HRH Prince Mohammud Ali of the Manial Stud of Egypt. His own sire, Fad Zarka, was a brown grandson of the Babson imports * Fadl and * Bint Saada, and a son of * Bint Bint Durra. Sa Zarka's dam was the bay mare Sarifah by the Egyptian stallion * Zarife.

About the same time, Dr. Schmidt purchased two mares, the dark bay mare Gaydora with a fine appearance and a fabulous trot. Gaydora's sire was Gayr, a son of the famed trotting horse Ronek. It was not her intention to purchase Gaydora, but once she saw this mare move, she purchased her on the spot. Gaydora proved to be an exceptional purchase and a great nick with Sa Zarka. Together, they produced several exceptional black foals with park type trot.

The first, Malabar King, was sold to Wayne Newton who changed his name to Prince Ebony. Malabar King-Prince Ebony, as he was later known, was purchased back by Malabar Farms to become their senior stallion.

Another mare, Malabar Raswanah, foaled in 1969, became a member of the Malabar broodmare band. The 16-hand Malabar King-Prince Ebony held the title of all time leading black producer for many years, and it must be noted that black mares were certainly not as numerous as they are today. He did it the hard way as did his owner, Dr. Schmidt. Together they created horses that were beautiful, versatile, and very usable. Malabar King was primarily used as a dressage horse. The younger Malabar Duke also did his share to add to this outstanding black population.

The second mare that Dr. Schmidt purchased was Gazya. Dr. Schmidt did not believe that this mare would produce black but her offspring crossed on blacks would. She was extremely interested in the pedigree this mare carried. Horses of this line were noted for their outstanding action. Gazya was nearly 24 years old when she was purchased. Gazya was by Sikin ( * Nasik X * Farsin). Sikin was a full brother to the great Farana, a horse renowned for his reining abilities in the Kellogg shows. The dam of Gazya was the great trotting mare Rabyat. This mare was long known as one having perfected the park trot and movies of this horse are still viewed today. As a broodmare, she produced the famous Kellogg stallions Rabiyas and Abu Farwa. At the age of 25, Gazya produced the bay mare Karen by Sa Zarka, named after Dr. Schmidt's daughter. Malabar Karen also became a member of the Malabar broodmare band.

Some notable foals produced by Malabar Farm and the old Sa Zarka are Malabar Prince, Malabar Belinda, Malabar Duke, and Malabar Star. On Memorial Day, 1970, her beloved "Buddy" died. Dr. Schmidt and Malabar Farm were well established by this point, and sons like Malabar King and Malabar Duke carried on. Dr. Schmidt enjoyed the satisfaction of achieving her goals in creating this unique and prepotent black Arabian herd. She died in 1988, followed by the death of her two favorite stallions, Malabar King and Malabar Duke, The Malabar herd has since been dispersed.

Even though Dr. Schmidt is gone, we all owe her a debt of thanks. Those of us who breed the black Arabian have her for inspiration. Malabar horses will never die as they will live on through time in the many black Arabians of the future. She was a true pioneer who has given the Arabian breed an ageless gift. I, for one, wish to express my admiration for this wonderful lady who took the time to help me when I was getting started. I am sure that there are many others. –Margo Weise

You May Also Like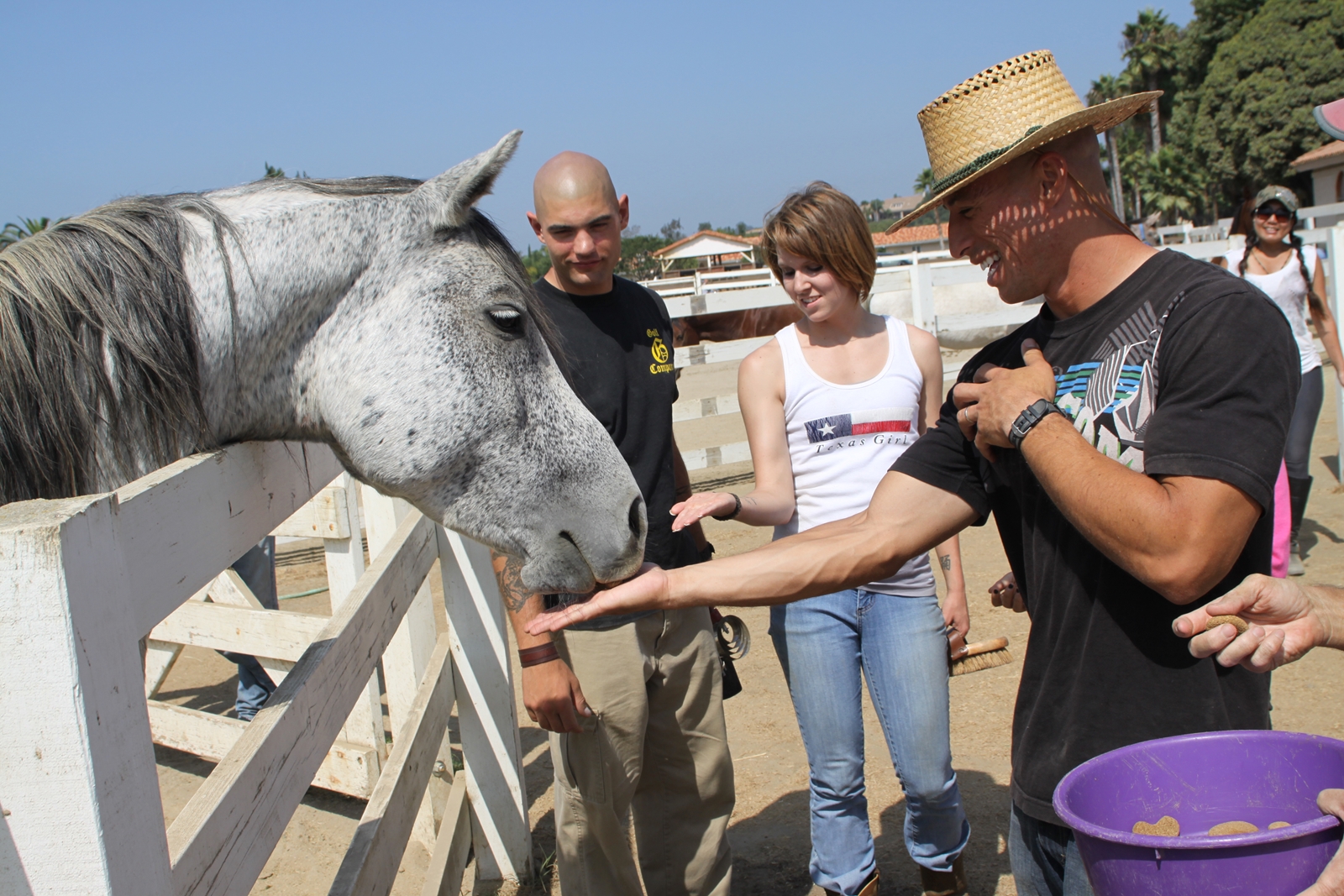 October 12, 2018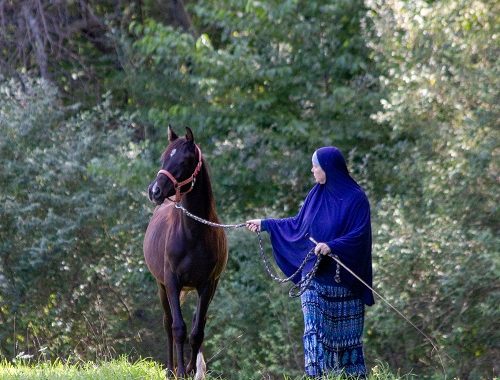 October 13, 2019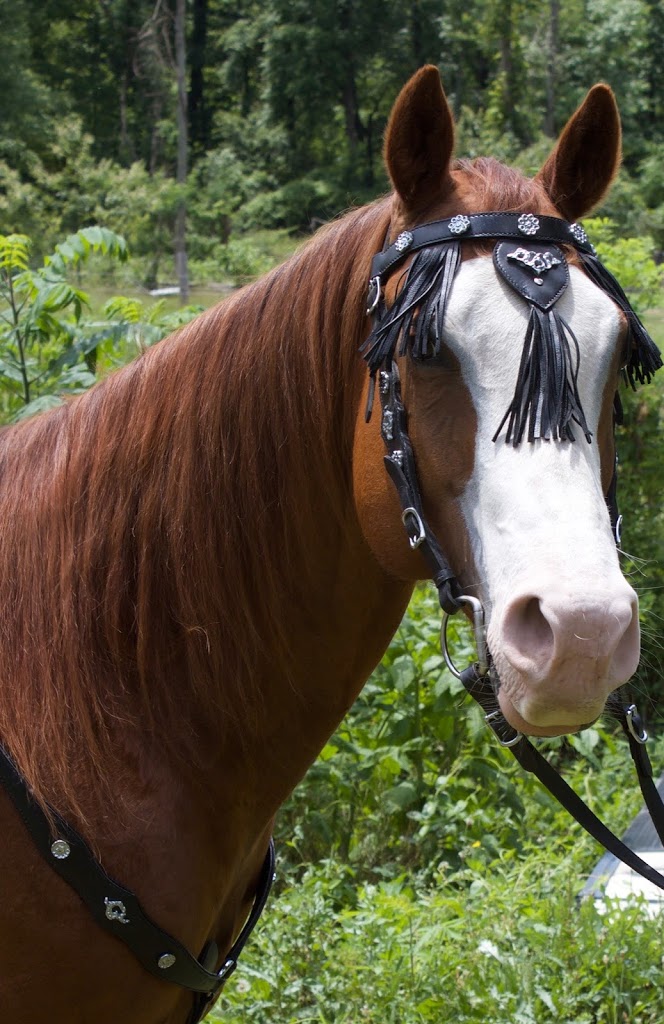 May 31, 2017