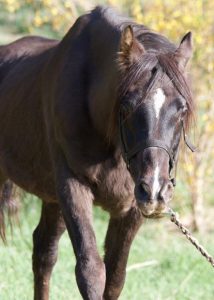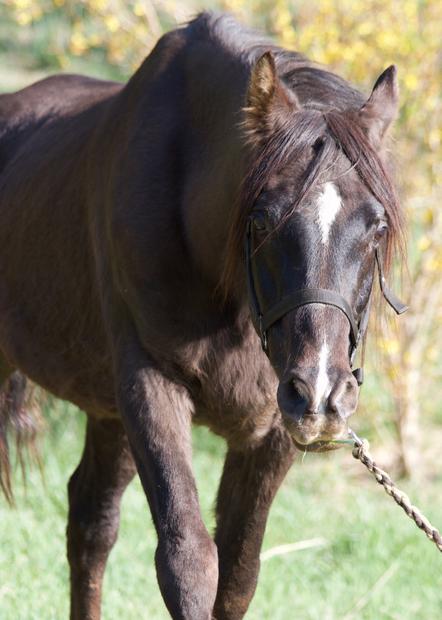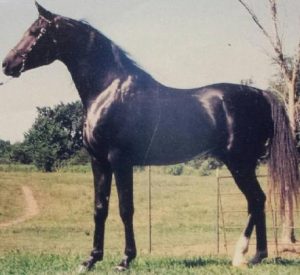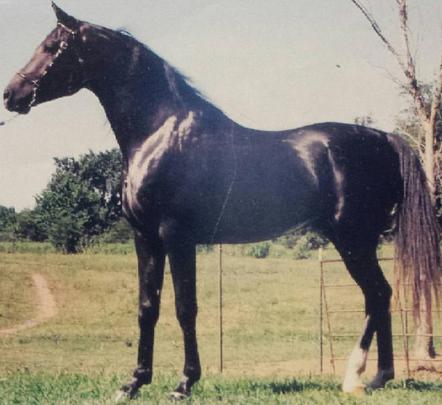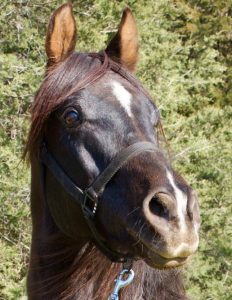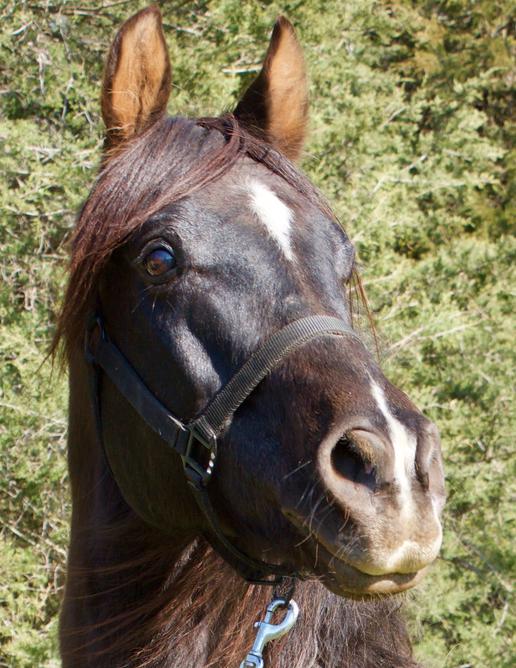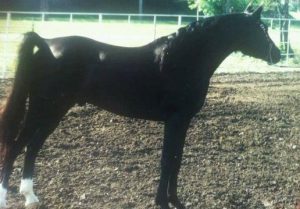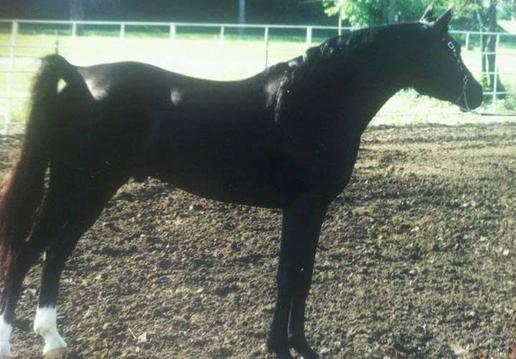 Nafis Rafiq
(means precious and gentle companion in Arabic.  pronounced na-fees ra-feek)
stallion
Naashi Phantara x Malabar Ibn Duke
Registration number 524626
Jilfan Sitam al Bulad dam line
15.0 hands

born 1995

homozygous black

Rafi is a gentle, polite, incredibly smart stallion.  He is safe for pasture breeding and kind to his foals.  Rafi has saved his handler from trampling and caught a loose mare by her lead, holding her until the staff could reach the pair.
He is a pleasure to ride, smooth with controllable energy, and well-trained.  He has been ridden bareback and bridleless, with just a cordeo.
Even as a senior, he can outrun and outlast the much younger mares.
He understands different halters mean different jobs, and is easily handled during breeding by a petite woman.
Rafi enjoys being pastured where he can watch over the mare herd.
He has a particular soft spot for young children.
Rafi is also a senior.  He no longer has good chewing surface on his molars and requires hay pellets and pelleted grain to maintain his weight and health.