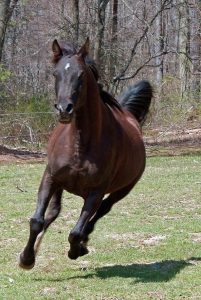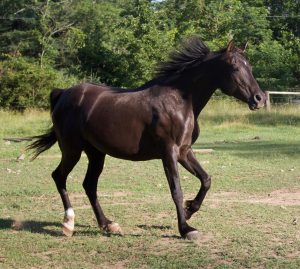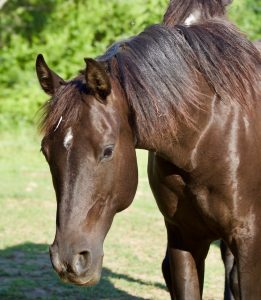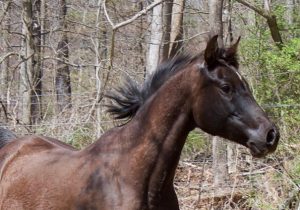 Safin n Niya
(as altered words, the closest meaning is ships and intention in arabic.  pronounced sa-feen en Nee-yah)
mare
15 hands
Fahmi Takrima x Nafis Rafiq
Niya is mostly untrained, other than basic halter training and ground manners.  She has worn a saddle and bridle, but not been ridden, with one noteable exception.  Niya loves, absolutely loves, young children.   The only time Niya was ridden was when a neighborhood child came to ride Bahi.  Mistaking Niya for Bahi, he saddled and bridled Niya and took her out for a ride.  Niya behaved perfectly.
Niya is full sister to Bahi.  Where Bahi is thoughtful and quietly confident, Niya is inquisitive to the point of being nosy, yet also needs reassurance that she is doing the right thing.  Niya can also be a bully, and regularly pushes the other horses around.  Niya is incredibly athletic and a natural jumper.
Niya has a "thing" for shoes and will grab laces or the toe to steal the shoe, even if the human foot is currently inside.  Visitors are warned before meeting her to watch their feet.
The best way to distinguish between Niya and Bahi is that Niya has a white snip on her nose that is off center, and Bahi's snip is perfectly centered.  Niya also has a large old scar on her right back leg.